GOMACO World Index --- GOMACO World 28.2 - August 2000
A Tale Of Two Coasts - Part 2
Read About Kerbing West Slipform's Wagyl Wall In Part 1
Meltreach's Brisbane Southest Project
"Our roads authority over here are really, really tough on the quality of the barrier," Tony Callaghan, managing director for Meltreach, said. "At the moment, I believe that we are doing the best barrier and getting the best product out the back of the machine."
Meltreach is currently slipforming barrier wall on the Southeast Freeway as part of the Brisbane Southeast project. A new bus route is being added along the side of the freeway and Meltreach is slipforming approximately 7.5 miles (12 km) of barrier.
Six different types of reinforced and unreinforced barrier are being slipformed on the project. The majority of the barriers are 3.6 to 5.9 feet (1.1 to 1.8 m) high. The widths at the top varied between 7 to 8 inches (180 to 195 mm) and 18 to 28 inches (460 to 700 mm) at the bottom.
Meltreach runs a seven-man crew for the barrier with a chute man, an operator and five finishers. The five finishers are needed to meet the exacting quality of barrier the roads authority is after.
"The barrier gets two trowel finishes on each side," Callaghan said. "They're after really high quality barrier. It's got to be troweled up with steel trowels and we rescreed the top."
Contraction joints are sawed into the wet barrier every 13 feet (four meters). Hot temperatures and alkaline aggregates affected the concrete mix design.
"We have to use a percentage of fly ash in the mix because we're using alkaline aggregates," Callaghan said. "We run at 4.5 to 6 percent air and around a 0.8 inch (20 mm) slump. Our preferred concrete supplier is CSI Ready Mix."
During the worst of summer, Callaghan and his crew were working in heat up to 108 degrees F (42 degrees C).
"It got very close to having to add water to the mix. We're allowed to have a concrete temperature of 93 degrees F (34 degrees C) and we were running right on that a few times," Callaghan said. "The supplier loads the mix up with quite a bit of retarder and all the aggregates are supersaturated at the plant before they're mixed.
"The biggest hassle we have is keeping the concrete consistent," Callaghan explained. "But you know, good concrete– good barrier."
Heavy traffic during certain times of the day slowed production and delayed starting times at the beginning of the day.
"We're working right next to a live road that's a major freeway," Callaghan said. "At certain times of the day, it's not wise to pour concrete because of traffic jams and concrete can't get in."
Production averaged around 492 to 656 feet (150 to 200 m) a day.
Meltreach has owned their Commander III for almost two years and have slipformed a wide variety of wall in that time.
"We've found that barrier here in Brisbane keeps getting higher and higher and bigger and bigger. Years ago the standard barrier was 32 inches (820 mm) high," Callaghan said. "The highest we've gone is six feet (1.8 m) over reinforcing and 5.6 feet (1.7 m) unreinforced.
"We believe buying the Commander III was a great decision on our part because looking at the other machines, we don't think they're as versatile as the one we've got," Callaghan explained. "It's very simple, it's reliable, and it's versatile."
Callaghan and Meltreach are also impressed with the help they've received from Paul McLarnon, GOMACO International Australia's sales manager and service technician, based out of Brisbane.
"He was a lucky bonus for us and he's saved us a lot of heartache," Callaghan said. "He really helped us out initially and quite a few times since then with plenty of good advice and tips. He's why, if we get another machine, we'll stick with GOMACO."
Meltreach has more barrier work lined up for their Commander III. After that, they hope to branch out to other slipforming projects including curb and channel, feed drains and bike path.
"We haven't put the trimmer on it yet because we've never had time," Callaghan said. "There's a lot of work over here that's never been touched by slipforming and once we get through our barrier work, we'll look at getting the machine set up for other types of work. We've only just touched on what the Commander III is capable of doing."
McLarnon Services GOMACO In Australia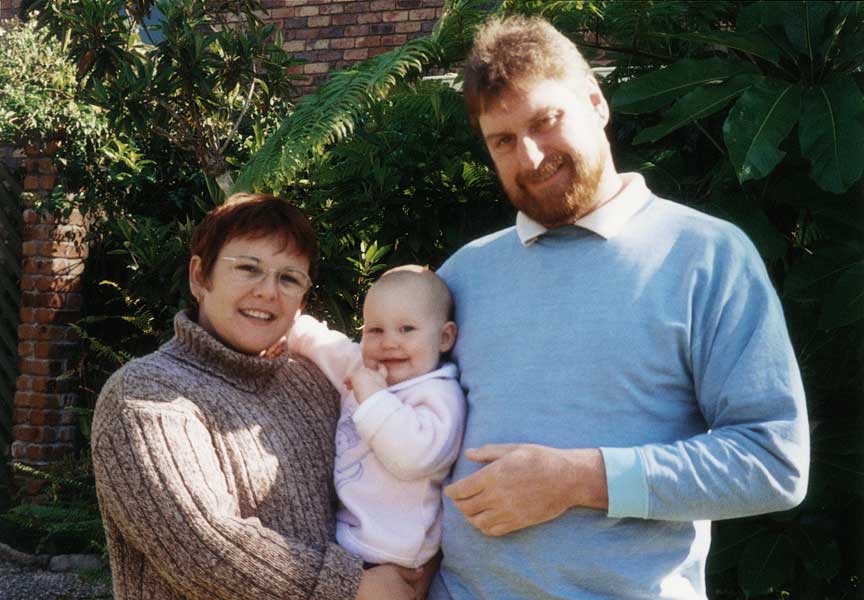 Two years ago, Paul McLarnon left GOMACO International, Ltd., in England and moved to Australia to represent GOMACO International Australia in Brisbane, Queensland.
He brought with him years of experience as a GOMACO service technician to help serve the contractors of Australia and the surrounding region.
Paul started with GOMACO in 1993 and was immediately put to work commissioning pavers in Europe, India, Turkey, North and West Africa, and some Soviet block countries.
His slipforming projects have been as varied as the countries. He's paved mainline with the GP-4000 on the German Autobahns, finished bridge decks with the C-700 in Spain, slope and full profile canal paved with the SL-450 and CP-650 in Morocco and Turkey, and introduced the first GHP-2800 to European airports on the Charles de Gaulle and Orly Airports in Paris, France. His list of experience with GOMACO pavers goes on and on.
Paul is using that experience for commissioning and service duties while also handling sales duties in Australia and New Zealand.
Since moving to Australia, Paul has helped the local slipforming contractors by offering assistance and advice and distributing the latest information on GOMACO slipforming technology and equipment. His goal is to advance the slipforming technology and inform officials on the capabilities and versatility of GOMACO machinery.
Paul lives in Brisbane, Queensland, with his family. His wife Niki is originally from Nelson, New Zealand, and his daughter Molly just turned one in July.
Read About Kerbing West Slipform's Wagyl Wall In Part 1