GOMACO World Index --- GOMACO World 27.4 - January 2000

Select any photo for a closer view.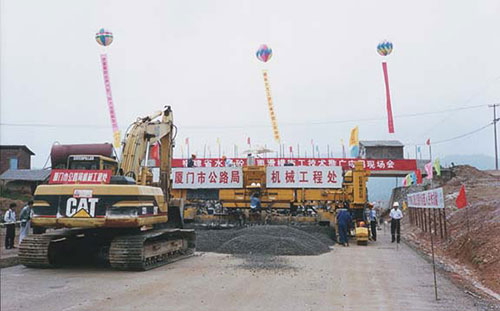 The Fujian Province Ministry of Communications sponsored a three-day slipforming paving seminar in Longyan City, China. The event included two and one-half days of classroom lecturing about slipform paving. A live paving demonstration with Xiamen Highway Bureau's GHP-2800 was held on the final day. Over 100 people including government officials attended the event from the Fujian and Guangdong Province.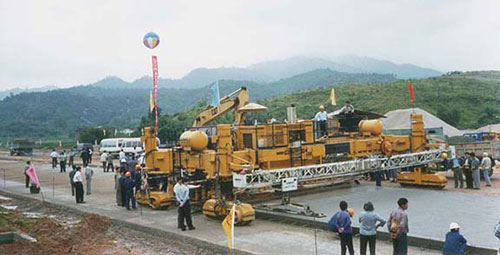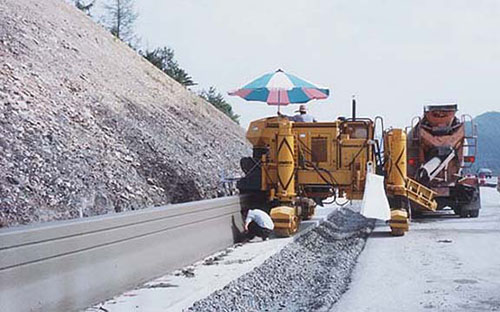 Song Du slipforms retainer wall with their Commander III 60km (37 mi) from Taegu, Korea.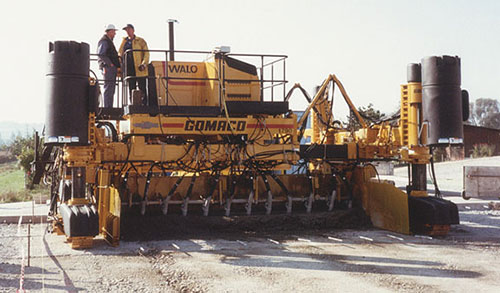 Walo's new generation Commander III four-track comes off the header in Krevlinger, Switzerland. Walo's machine is the first new generation Commander III in Europe.
Subscribe to Receive GOMACO World Magazine