GOMACO World Index --- GOMACO World 28.1 - May 2000

Select any photo for a closer view.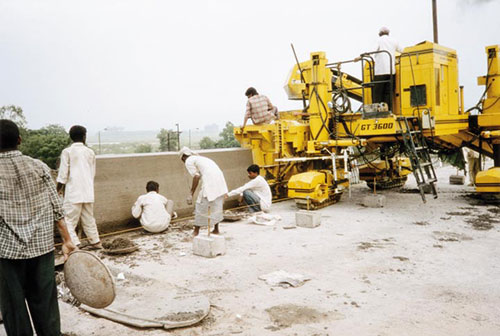 Prakash Engineering slipforms parapet on a bridge in Mumbai, India, using their GT-3600.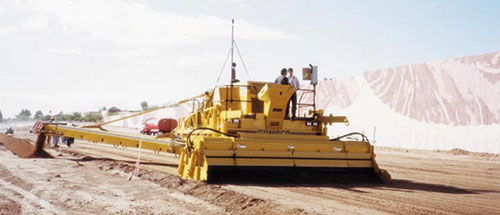 Coffman Specialist used their 9500 trimmer with the Leica stringless guidance system in Scottsdale, Arizona. The 9500 was equipped with an 18 foot (5.49 m) mining head. A path approximately 71 foot (21.64 m) wide was trimmed in four different passes.
Subscribe to Receive GOMACO World Magazine