GOMACO World Index --- GOMACO World 33.2 - September 2005
Preparing For The Future...
Gary L. Godbersen, President and CEO of GOMACO Corporation, has announced the appointment of Kent Godbersen as the new Vice President of Worldwide Sales and Marketing, effective July 1, 2005. The appointment is the result of Carl Carper retiring after completing 32 years of service to the company.
Kent worked in various departments within the company, including field service. In 1991 he was named the Midwest District Manager and has been responsible for the sales of equipment in Illinois, Indiana, Iowa, eastern Kansas, Missouri and Ohio. He serves as Vice President on the Board of Directors for Godbersen-Smith Construction Company, and was active on the Executive Committee and Board of Directors of the American Concrete Pavement Association.
Carper has spent the past 47 years working in the concrete construction industry. He started out in 1958 as General Sales Manager for Shovel Supply Company, a construction equipment manufacturer and distributor in Dallas, Texas. It was there his association with GOMACO began, when he started distributing their products. Carper moved to Ida Grove, Iowa, in 1973 to become the company's Sales Manager. In 1979, he was named Vice President of Sales and Marketing, and was responsible for sales throughout the United States and Canada. He was named Vice President of Worldwide Sales and Marketing in 1987 and has been influential in establishing a network of distributors that currently sell GOMACO paving equipment worldwide.
"Carl and I have traveled the world together over the past 30 years and I will miss his counsel, support and professionalism in representing GOMACO and the construction industry. He has always been intent on serving our customers' needs and passionate about the customer being right," Gary Godbersen said. "You can be sure of that mission staying the same for GOMACO. We wish Carl and his wife, Jan, a long and happy retirement. We also look forward to a fresh perspective on worldwide sales and marketing as Kent assumes these responsibilities."
Kent's territory will be divided between two other district managers. Brad Barkema is GOMACO's North Central District Manager, and he will add northern Illinois, Indiana and Ohio to his territory. Len Rettinger is GOMACO's Northeast District Manager, and he will add Iowa, Southern Illinois and Missouri to his territory.
"The Midwest territory is very important to us and that is why we have assigned Brad and Len to provide a smooth transition in the management of this area," Gary Godbersen said. "They are seasoned veterans who will take care of our customers and relationships that have been established through the years. Both are professionals with extensive knowledge in concrete paving and experience in working with the needs of paving contractors."
Goodbye to Two Good Friends...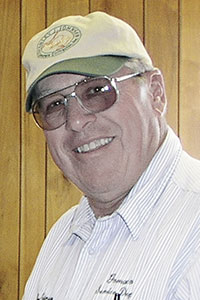 Jim Petersen, 60, a member of the GOMACO family for over 21 years, passed away unexpectedly May 20, 2005. He traveled the world as a field service representative in the Service Department for GOMACO. Jim also helped teach at GOMACO University during the winter months, and always enjoyed meeting and talking with the students.
"Jim had a great working relationship with the customers and distributors," Dennis Ernst, Service Department Supervisor, said. "He was excellent at machine setup and training both new and seasoned customers. Jim's greatest asset was he never forgot a name once he met someone. Jim was, and always will be, a great friend and loyal employee who will truly be missed by everyone who knew him."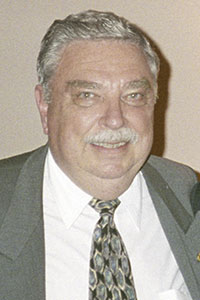 Joseph Mollard, 75, passed away on Monday, July 11, 2005, after bravely fighting pancreatic cancer for almost a year. He had worked at GOMACO for 14 years as the Managing Director of the Caribbean, Mexican and Latin American regions. He was instrumental in establishing the distributor network in this region.
He worked for more than 50 years in the construction equipment industry, both in Argentina and in the United States.
"Joe was a hard worker and respected by all who knew him. He had good relationships with his distributors and expected a lot out of them. Joe did an excellent job in finding them and having them represent GOMACO," said Bryan Schwartzkopf, Director of International Sales.
Subscribe to Receive GOMACO World Magazine