GOMACO World Index --- GOMACO World 33.2 - September 2005

Select any photo for a closer view.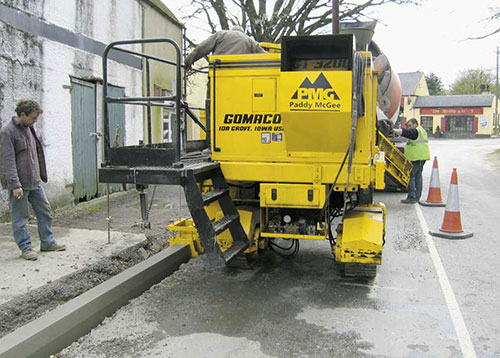 Paddy McGee uses their GT-3200 to slipform a stand-up curb profile in Wexford, Ireland.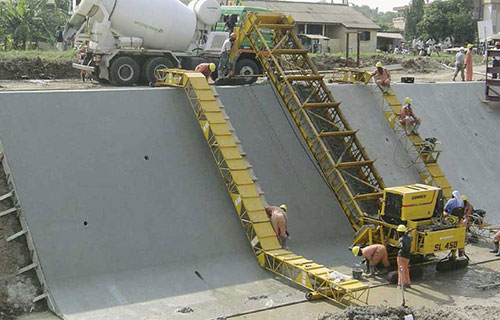 Interbeton bv of the Netherlands finishes a fill-in section of canal on the Odaw River near Accra, Ghana. They are reshaping and relining a 1.7 mile (2.75 km) section of the canal with an SL-450. The bottom width is 42.7 feet (13 m) with a top width of 75.5 feet (23 m). The slope is 1:1.
GOMACO held an annual technical session in May in Purwakarta, Indonesia. Attending the conference were, from left, Paul Mc Larnon, GOMACO Australia Sales Manager; Dhanny Handoko, PT Bintang Raya (GOMACO distributor) Executive Director; Tim Nash, GOMACO International Regional Manager Asia-Pacific; Carl Carper, GOMACO Vice President Worldwide Sales and Marketing (now retired); Charles Winburn, Commercial Attache from the United States Embassy; Budi Handoko, PT Bintang Raya CEO; Kalung Riang, Commercial Specialist from the United States Embassy; and Dennis Clausen, GOMACO University Director of Training.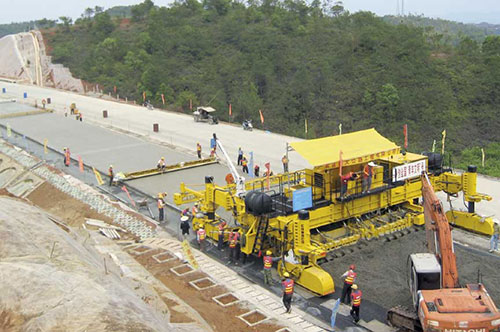 Guangdong Changda uses their GP-4000 paver with In-The-Pan Dowel Bar Inserter (IDBI) to mainline pave in the Guangdong province of China.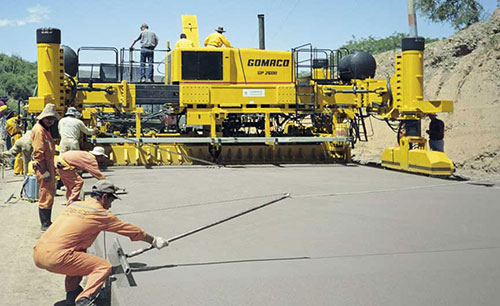 Coboce Ltda. slipforms a concrete roadway with their new GP-2600 near Cochabamba, Bolivia.
Subscribe to Receive GOMACO World Magazine