GOMACO World Index --- GOMACO World 36.1 - January 2008

Select any photo for a closer view.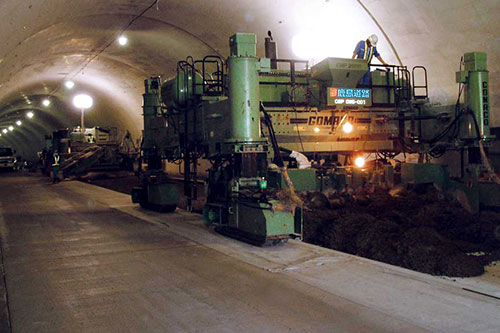 Joint partners K-Con Company and Kajima Road Company Ltd., slipform a new highway inside of the Ayabe Road Tunnel in Kyota, Japan. They are using their four-track GHP-2800 and Commander III to complete the paving on the project.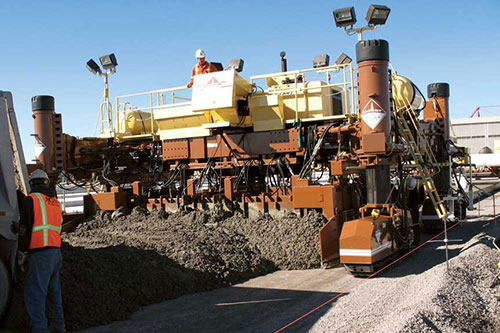 Miller Paving Ltd. slipforms a new airport parking lot in Toronto, Ontario, Canada. Their four-track GHP-2800 is slipforming 24 feet (7.3 m) wide on 2000 foot (610 m) long paving passes.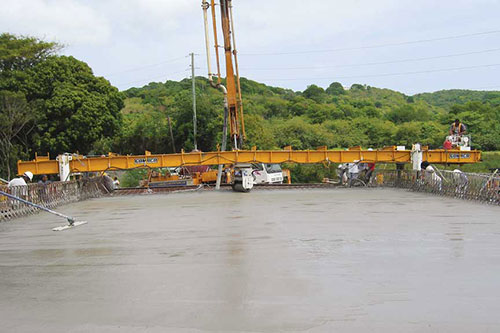 Virgin Island Paving in St. Croix, Virgin Islands, finish a new bridge deck on the island with their older style C-450.
Subscribe to Receive GOMACO World Magazine