GOMACO World Index --- GOMACO World 36.1 - January 2008

Select any photo for a closer view.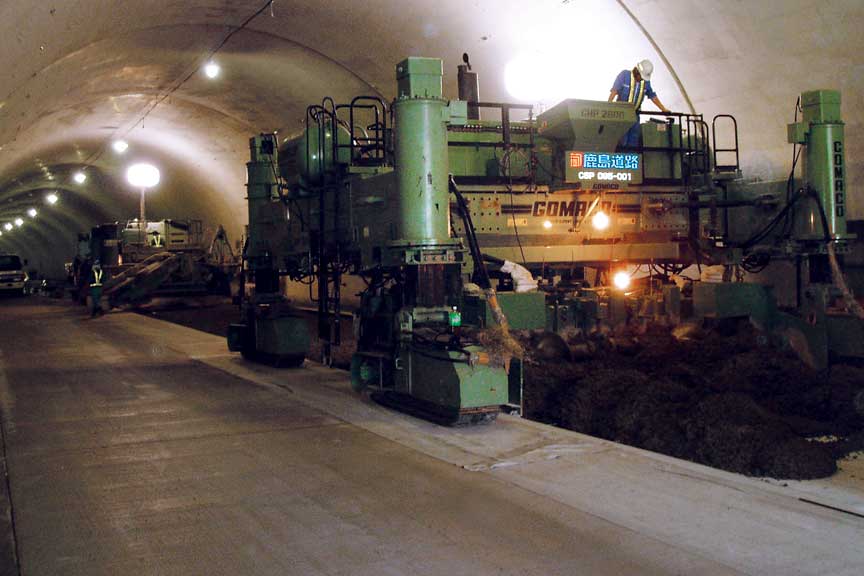 Joint partners K-Con Company and Kajima Road Company Ltd., slipform a new highway inside of the Ayabe Road Tunnel in Kyota, Japan. They are using their four-track GHP-2800 and Commander III to complete the paving on the project.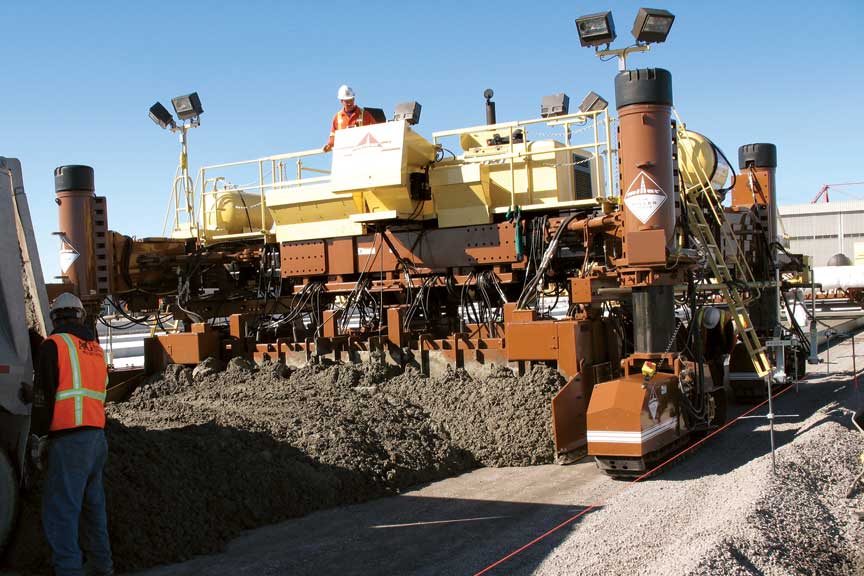 Miller Paving Ltd. slipforms a new airport parking lot in Toronto, Ontario, Canada. Their four-track GHP-2800 is slipforming 24 feet (7.3 m) wide on 2000 foot (610 m) long paving passes.
Virgin Island Paving in St. Croix, Virgin Islands, finish a new bridge deck on the island with their older style C-450.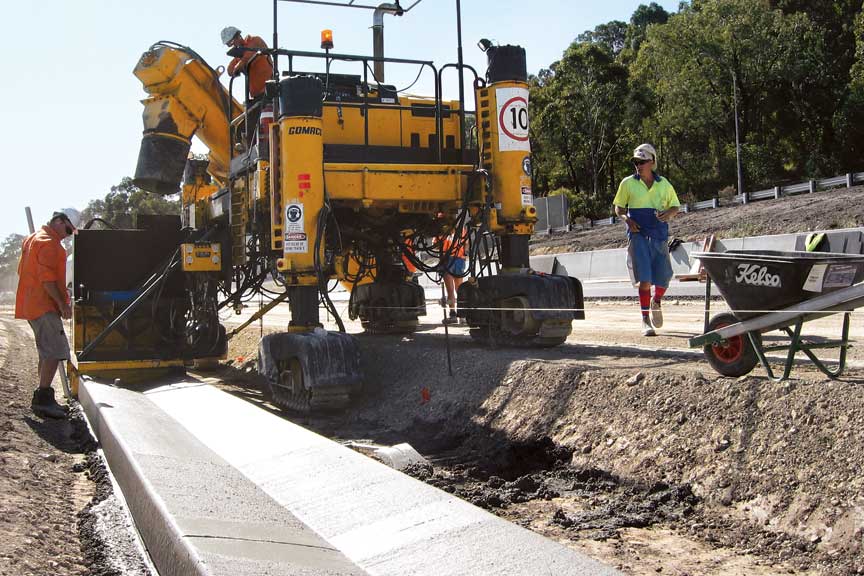 ABI Group Ltd. utilizes the versatility of their Commander III's track placement to slipform drainage canal in Australia.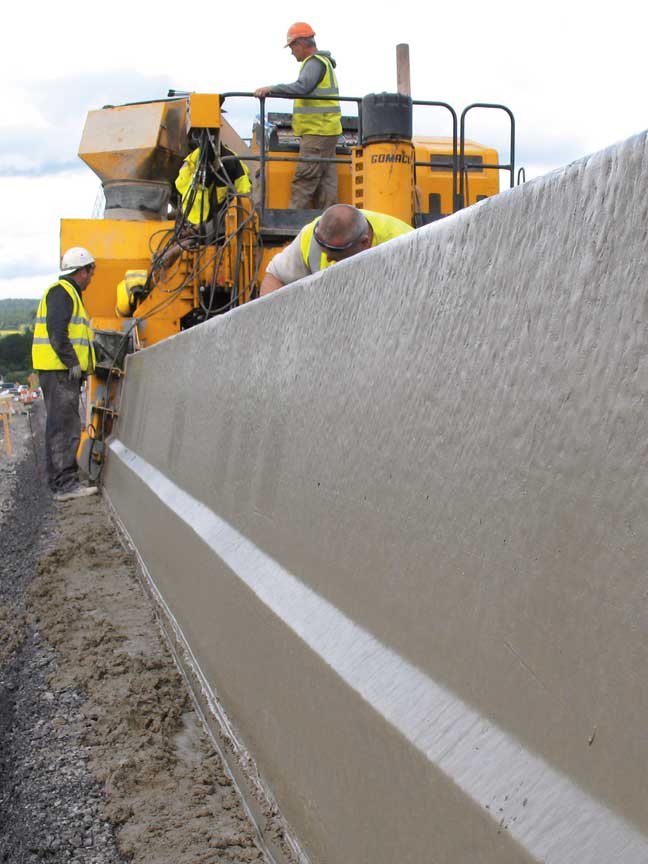 S.M. Morris Ltd. slipforms 900 mm (35.4 in) tall European step barrier with their Commander III. The project is on the N11 Highway, just outside of Kilpedder, Ireland.
Continue Reading GOMACO World Vol. 29, No. 2