GOMACO World Index --- GOMACO World 41.1 - October 2013

Select any photo to enlarge

A GOMACO four-track GP-4000 with Leica 3D stringless control and a T/C-600 texture/cure machine is slipforming a portion of the New Silk Road near Shymkent, Kazakhstan.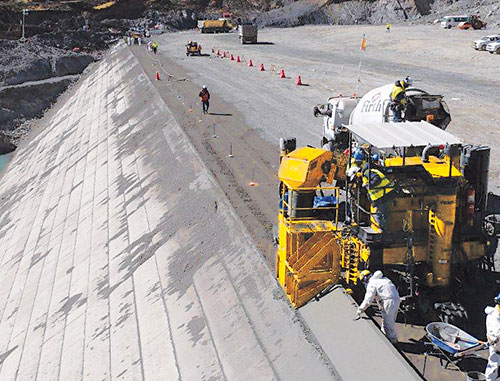 A Commander III on the Toromocho Dam Project is slipforming 4800 meters (15,748 ft) above sea level near Yauli, Junín, Peru.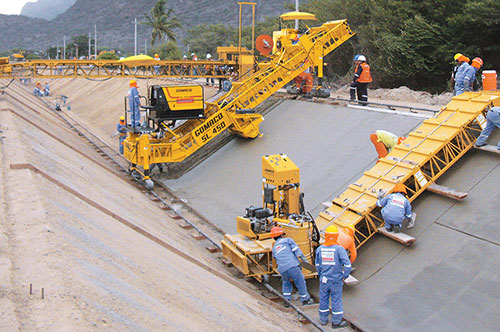 A new canal is under construction near Olmos, Peru. A GOMACO SL-450, RC Conveyor, and 2000 Series Spanit® are finishing the canal.
Subscribe to Receive GOMACO World Magazine