GOMACO World Index --- GOMACO World 30.2 - April 2002
Stepping Up To The Challenge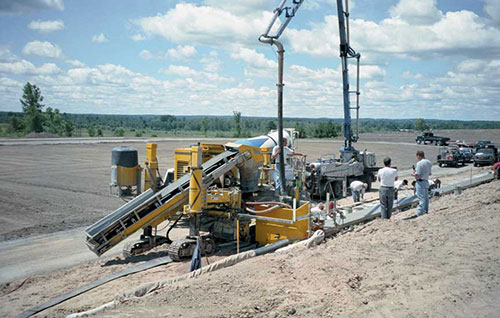 A Michigan contractor used their GT-3600 to slipform stair steps for a new football stadium in Marion, Michigan, in July of last year.
A total of ten rows were slipformed in five passes around the stadium in a series of 200 foot (61 m) runs.
"We bid the job as handforming, but reconsidered," Karl Domres, project manager for Domres Construction Company, said. "We put a pencil to it, compared the dollar amount of labor compared to slipforming and decided to slip it. It really worked out well."
Subscribe to Receive GOMACO World Magazine