GOMACO World Index --- GOMACO World 30.2 - April 2002

Select any photo for a closer view.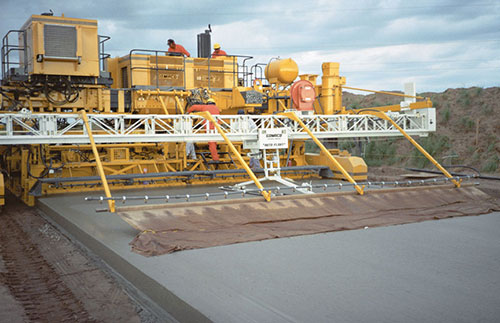 The first GHP-2800 to be equipped with the In-The-Pan Dowel Bar Inserter (IDBI) in South America went to work recently on a road-building project. A consortium including Rovella-Carranza S.A., Green S.A. and Alquimaq S.R.L. is using their GHP-2800 with IDBI, two 9500 trimmers and a T/C-400 texture/cure machine on the project in Villa Mercedes, San Luis, Argentina.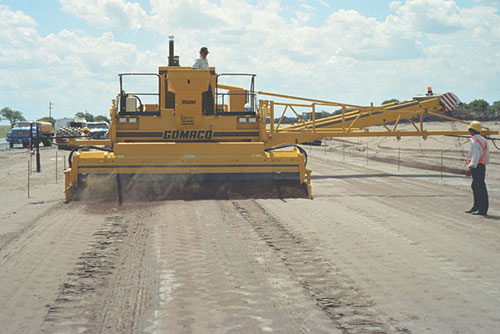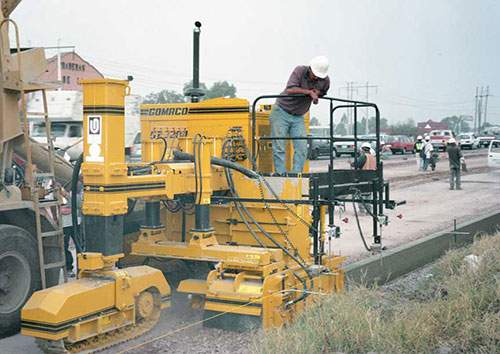 Urbanizadora de Bajio slipform curb with their new GT-3200 in Celaya, Mexico.
The new C-750 bridge deck finisher is at work on a bridge project near Las Vegas, Nevada. Frehner Construction was pouring 80 feet (24 m) with their new finisher.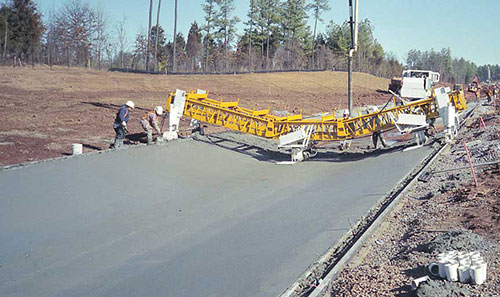 A&M Concrete use their SL-450 to finish a drainage canal at Washington Dulles Airport in Washington, D.C.
Subscribe to Receive GOMACO World Magazine