GOMACO World Index --- GOMACO World 36.3 - December 2008

Select any photo for a closer view.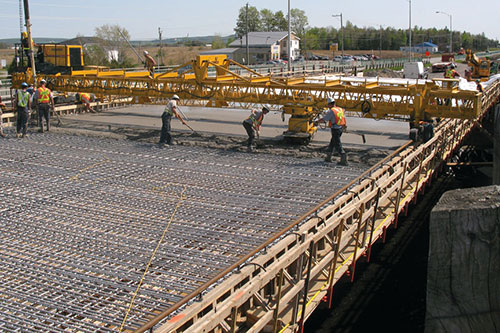 Lambert & Grenier finish a bridge deck 225 feet (68.6 m) long, 44.5 feet (13.6 m) wide with their new GOMACO C-450 in Victoriaville, Quebec, Canada.
Nuove Strade Srl use their GT-3600 to slipform a unique profile for electric cables and pipes along what will be a new railway connecting Bologna to Verona, Italy.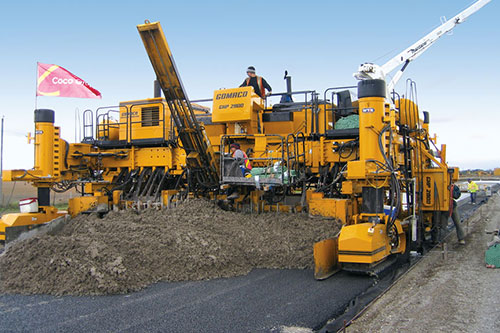 Coco Paving is slipforming a new section of Highway 401 with their four-track GHP-2800 paver equipped with an In-The-Pan-Dowel Bar Inserter (IDBI) near Windsor, Ontario, Canada.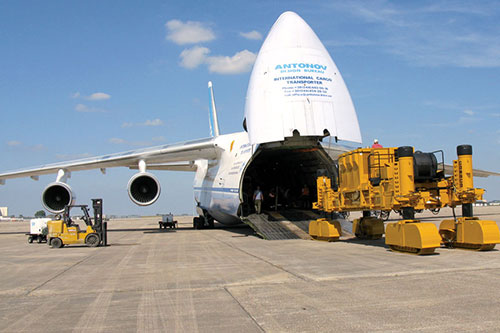 Ashtrom International Limited used a Russian Antonov to fly their GP-4000 to a paving project in the country of Georgia.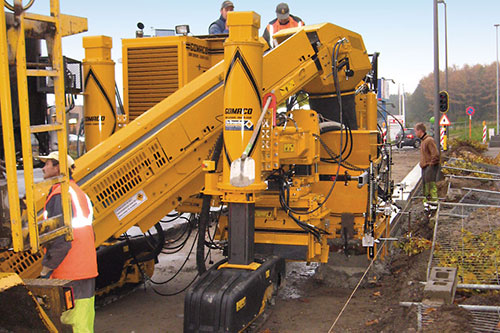 Heijmans Infras slipforms curb and gutter with their new GT-3600 on a project in Sint-Niklaas, Belgium.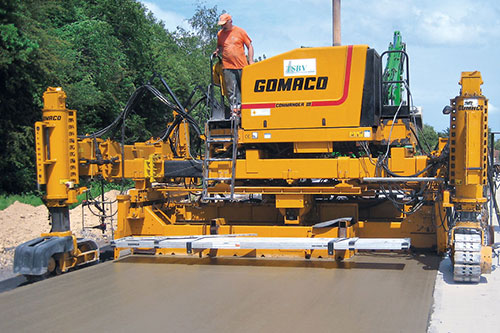 TSBV use their four-track Commander III with V2 mold on a parking lot in Soumagne, Belgium. Paving passes were five meters (16.4 ft) wide, 250 millimeters (9.8 in) thick.
Subscribe to Receive GOMACO World Magazine