GOMACO World Index --- GOMACO World 44.1 - November 2016
Thank You Greater Austin for #14!
We appreciate your business and loyalty.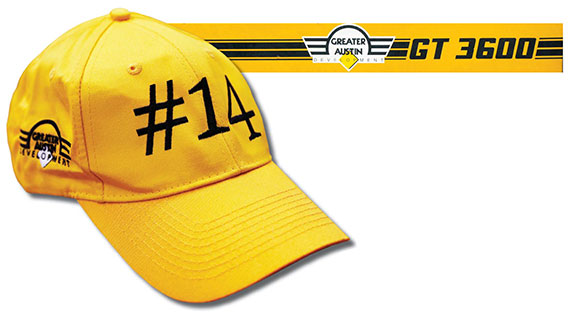 #14. GOMACO has delivered 14 machines to Greater Austin Development in Austin, Texas, since the company was founded in 1993. Bobby Finley, President of Greater Austin Development, bought his first GT-3600 then and has never looked anywhere else for a quality curb and gutter machine and world-class support. The company is so proud of their newest GT-3600, they created a special commemorative cap for the occasion prominently featuring the #14 on the front, with Greater Austin Development, Closner Equipment Company Inc., and GOMACO's logo on either side. Bobby was kind enough to share some of his hats with his friends at GOMACO. Thank you, Bobby. The hats are great and we thank you for your pride of ownership and your commitment to quality concrete paving.
Subscribe to Receive GOMACO World Magazine