GOMACO World Index --- GOMACO World 44.1 - November 2016

Select any photo to enlarge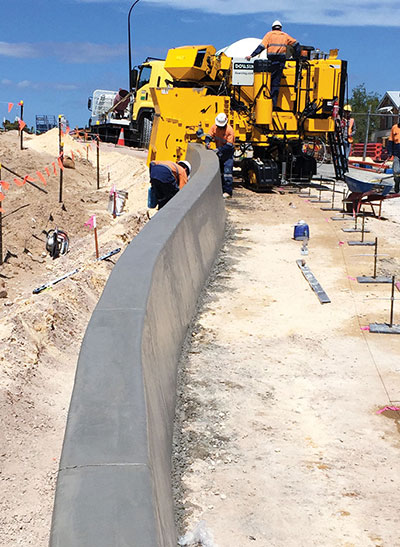 A GT-3600 slipforms variable barrier ranging in height between 885 to 1335 millimeter (34.8 to 52.6 in) on a project in Perth, Australia.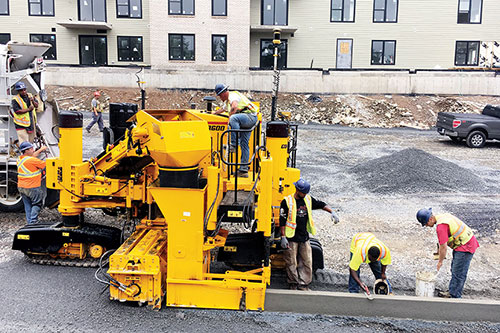 Twelve inch (305 mm) stand-up curb for a new apartment complex is slipformed with a GT-3600 and Topcon 3D guidance in Halifax, Nova Scotia, Canada.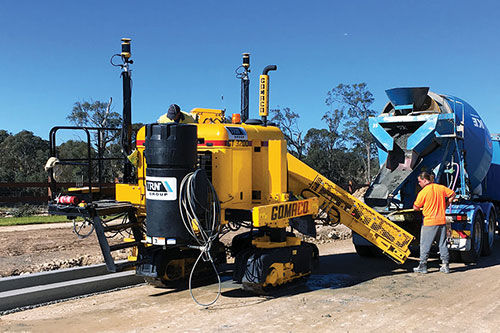 A GT-3200 with Topcon 3D guidance slipforms curb and gutter on a project in Glenfield, New South Wales, Australia.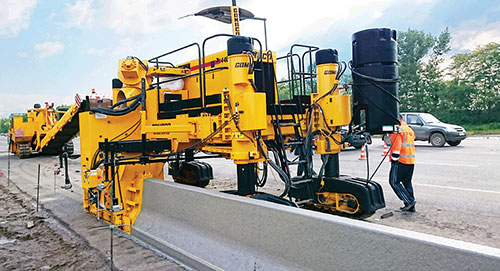 A 9500 placer works in front of a 4400 barrier paver on a project in southern Russia. The project is the M4 Don Federal Highway between the cities of Rostov-on-Don and Karasnodar in southern Russia.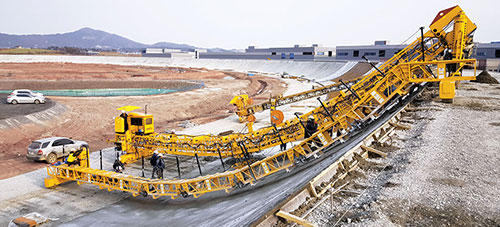 A new vehicle test track is under construction in Seosan, South Korea, using an RC Conveyor, SL-750 slope cylinder finisher, and 4000 series Spanit® work bridge. The undercarriage with finishing cylinder on the SL-750 is controlled with a Leica 3D guidance system. This is the second track they've finished with the equipment, with the first one built near Yantai, Shandong Province, China.
Subscribe to Receive GOMACO World Magazine