GOMACO World Index --- GOMACO World 33.1 - February 2005

Select any photo for a closer view.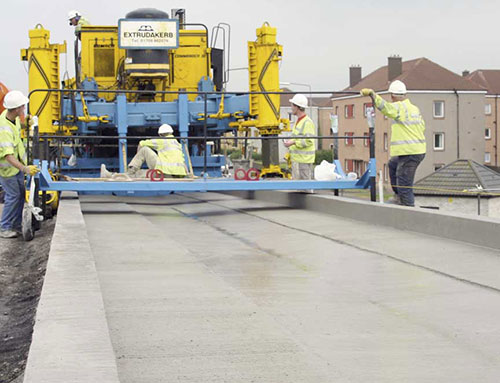 Extrudakerb slipformed busways for the city of West Edinburgh, Scotland. The special profile is for the city's buses, which have steering mechanisms on the wheels that sense off the curbs for automatic steering capabilities.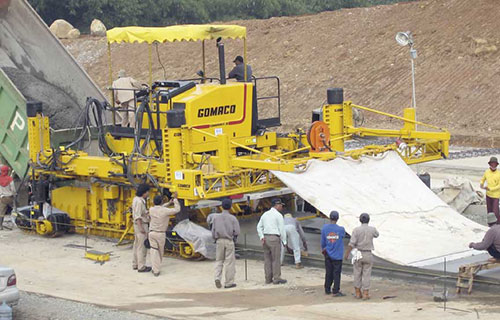 P.T. Wijaya Karay put their four-track Commander III to work on a project in Jakarta, Indonesia.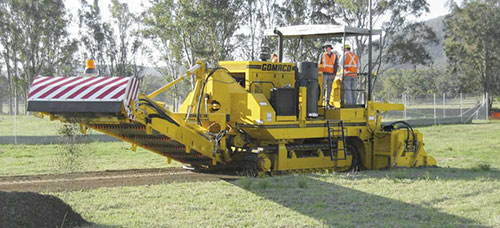 Baulderstone Hornibrook Pty. Ltd. test trim an area with their 9500 with Leica stringless control in Sydney, Australia.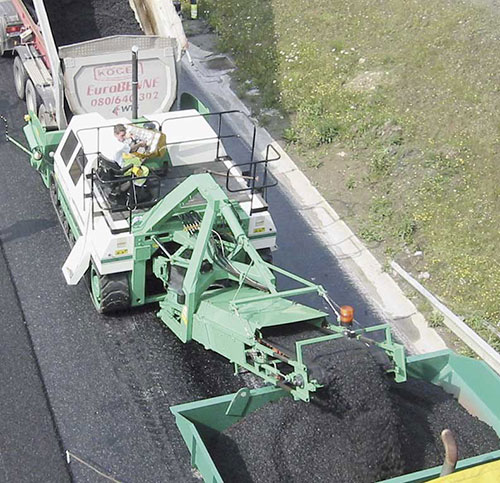 Hoogmartens N.V.'s RTP-500 was equipped with heat resistant belts to place asphalt on a project in Belgium.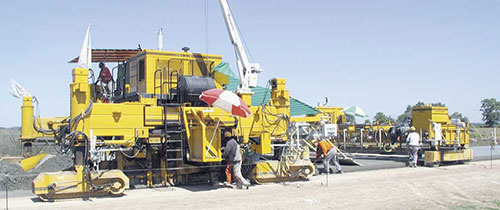 Esuco S.A. is slipforming 24.6 feet (7.5 m) wide on the new Route 6 with their GP-2600 paver with IDBI near San Vincente, Argentina.

Van Burgt in Zoetermeer, Netherlands, are finishing concrete bases for wastewater treatment tanks. The C-750 works on a pivot point and is set up at 105 feet (32 m) wide to finish half of the 210 foot (64 m) slab during each pour.
Subscribe to Receive GOMACO World Magazine