GOMACO World Index --- GOMACO World 37.2 - September 2009

Select any photo for a closer view.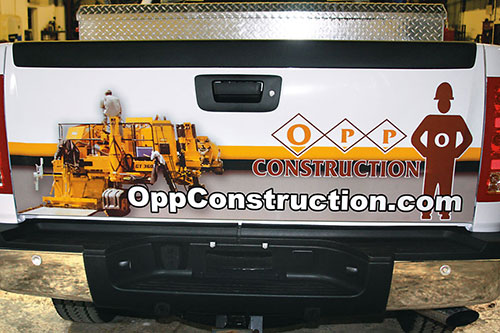 Opp Construction in Grand Forks, North Dakota, has proudly decorated some of the tailgates of their work trucks with a picture of the company's GOMACO GT-3600 slipforming sidewalk.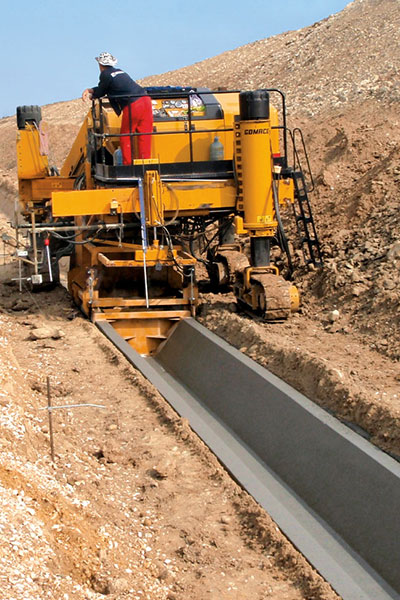 Patstroy Ead Lovetch slipforms water canal with their three-track Commander III in the countryside near Lovetch, Bulgaria.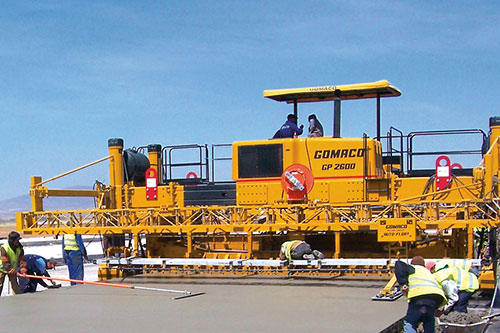 STAIP Ltd. slipforms an airport project with their two-track GP-2600 paver in Oujda, Morocco. The paving passes were 7.5 meters (24.6 ft) wide and 330 millimeters (13 in) thick.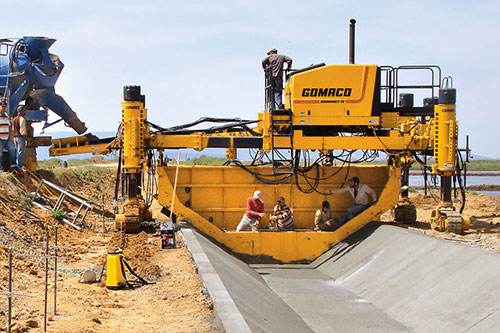 Aktel slipforms a new water canal, with their four-track Commander III, to irrigate rice fields in Kesan, Turkey.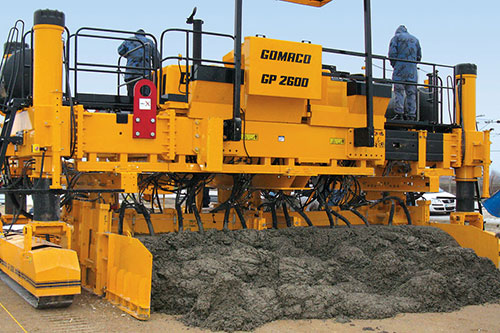 The Turkish Air Force conducts some test pours with their new two-track GP-2600 slipform paver prior to start up on their project in Turkey.
Subscribe to Receive GOMACO World Magazine