GOMACO World Index --- GOMACO World 38.1 - July 2010

Select any photo to enlarge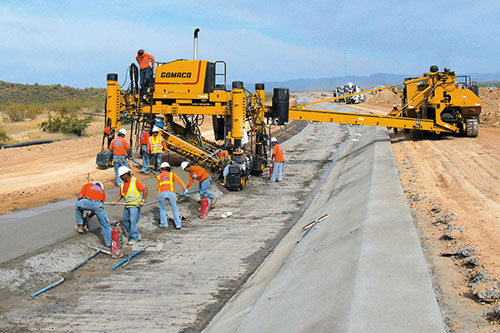 Coffman Specialties slipforms a slope for a smaller canal with their Commander III four-track and a 9500 placing concrete on a project near Phoenix, Arizona.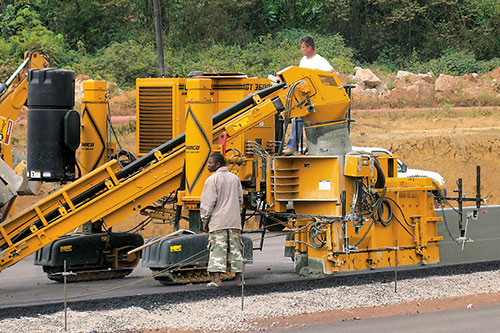 First-time slipformers, ECOCSA, work on a barrier wall project with their GT-3600 in Mongomo, Equatorial Guinea.
A temporary tent structure with heated mats on grade was set up at Russia's Vnukovo Airport so paving could continue throughout the cold temperatures of winter.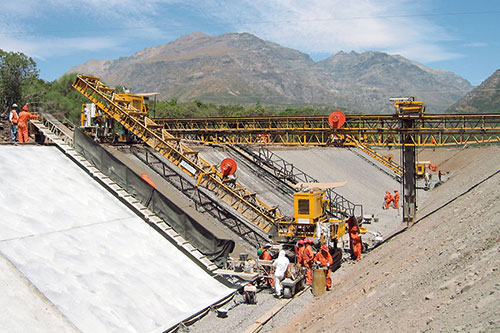 Fe Grande are at work on a large canal project in Rancaqua, Chile. They are using two GOMACO CP-650s, one for concrete finishing and one equipped with a compaction roller for the grade. The RC Conveyor on the project is used for placing both the rock for the grade and the concrete for the canal.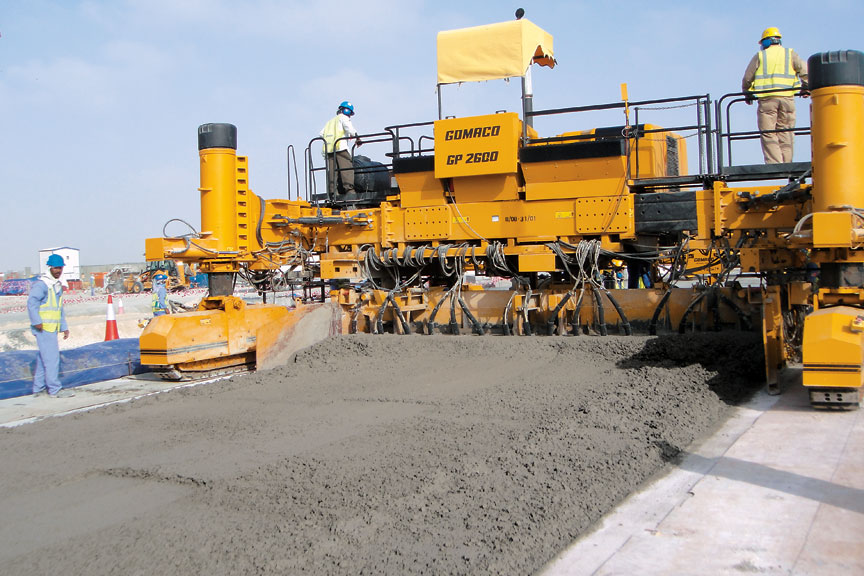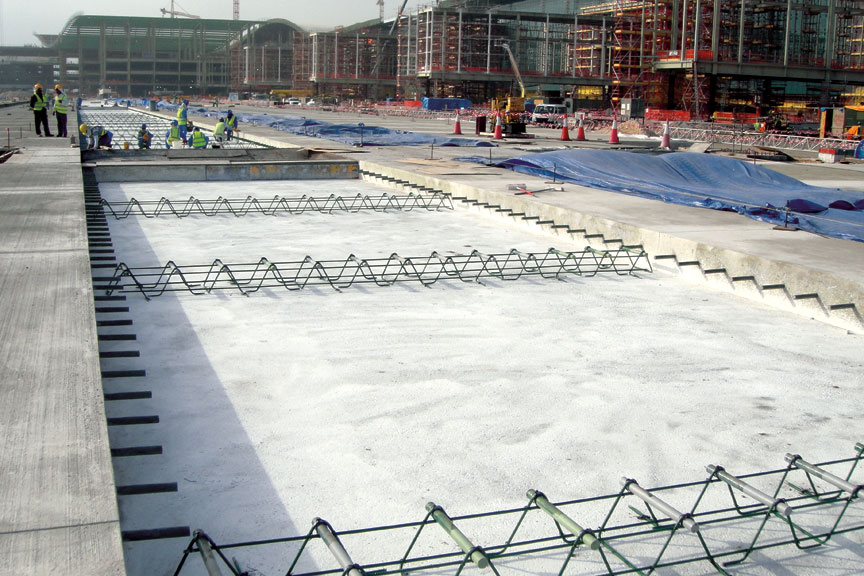 A GOMACO paving train is at work for Consolidated Contractors International Company (CCIC) on the New Doha International Airport in Doha, Qatar.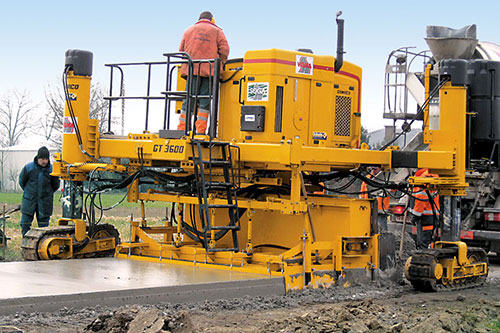 WEMA slipforms a three meter (9.8 ft) wide recreational path in Aalst, Belgium. Their GT-3600 features G22 controls with both English and Dutch languages.
Subscribe to Receive GOMACO World Magazine