GOMACO World Index --- GOMACO World 39.2 - November 2011

Select any photo to enlarge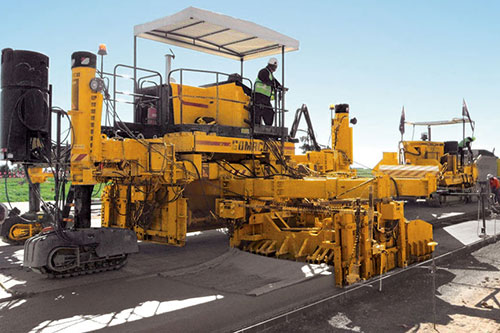 Tarcutta Hume Alliance reversed the tracks on their four-track Commander III so the machine could travel backwards while keeping the controls in forward. The side-mounted shoulder is paved two meters (6.6 ft) wide and 240 millimeters (9.4 in) thick in Tarcutta, New South Wales, Australia.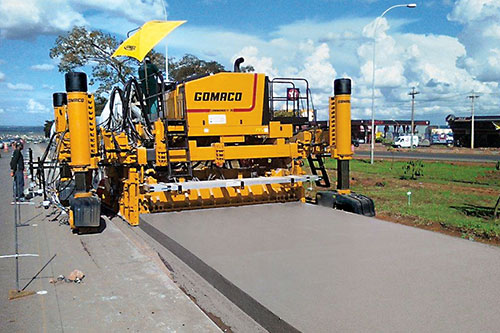 EPC Paving Brasília slipforms a new bus route with their four-track Commander III in Brasília, Brazil.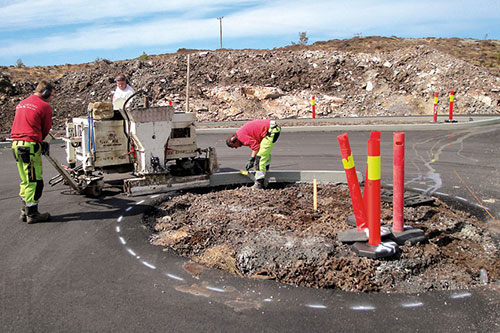 A Curb Cadet extrudes curb around a radii for Asfalt og Maskin A/S in Bergen, Norway.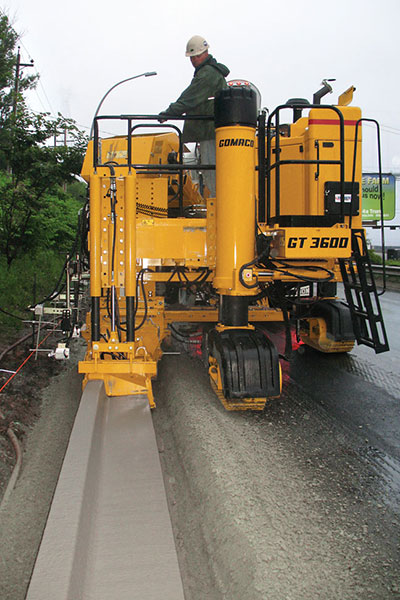 Brycon Construction Ltd. slipforms curb and gutter with their GT-3600 on a rehab project in Halifax, Nova Scotia, Canada.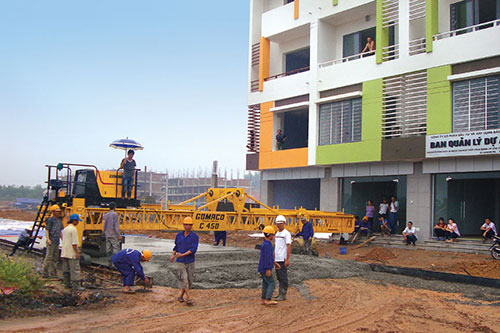 A C-450 finishes a residential road 7.6 meters (24.9 ft) wide by 250 millimeters (9.8 in) thick for contractor Bao Quan in Vihn Yen City, Vietnam.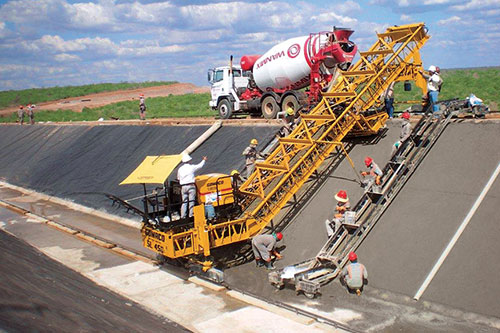 Camter finishes a portion of the São Francisco Canal with their SL-450 cylinder finisher in Floresta, Brazil.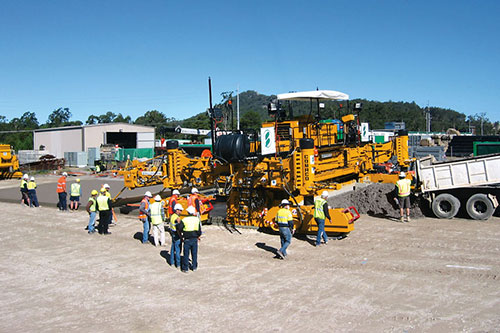 A test pour with the GP-4000 paver and Leica Geosystems stringless controls went well for Baulderstone Hornibrook Pty Ltd in Bulahdelah, New South Wales, Australia. They are now slipforming on the Pacific Highway upgrade project by Bulahdelah.
Subscribe to Receive GOMACO World Magazine