GOMACO World Index --- GOMACO World 37.1 - June 2009

Select any photo for a closer view.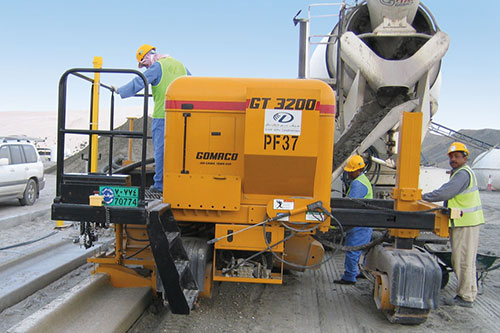 Saif Bin Darwish slipforms curb and gutter with their new GT-3200 in Abu Dhabi, United Arab Emirates.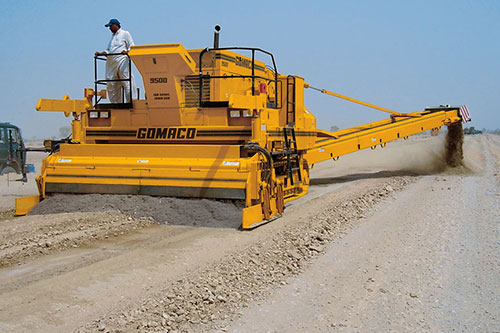 Giampietro Nasci trims grade with a GOMACO 9500 on a road project near Pezu, Pakistan.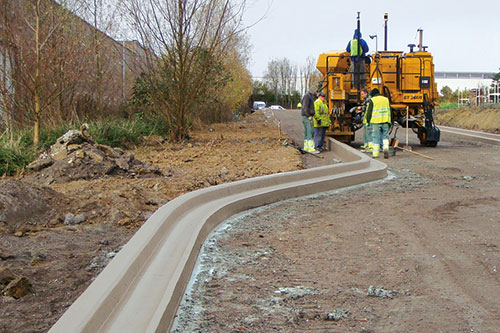 Tramo/TRBA slipforms curb and gutter with their GT-3600 and the TSD stringless system on a project near Peruwelz, Belgium.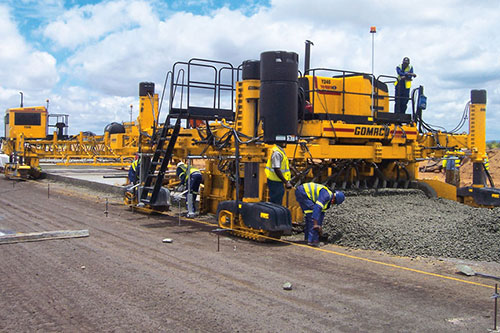 WBHO slipforms a new runway at the Sir Seretse Khama International Airport near Gaborone, Botswana. They are using a new Commander III four-track paver and a T/C-600 texture/cure machine to pave the five meter (16.4 ft) wide passes.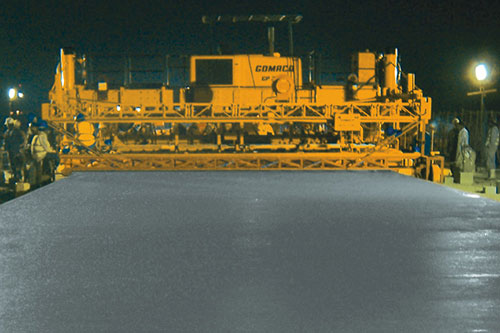 Orascom Construction Industries paves at night a new apron with their GP-2600 two-track paver at the Borg El Arab International Airport in Alexandria, Egypt.
Subscribe to Receive GOMACO World Magazine