GOMACO World Index --- GOMACO World 40.2 - October 2012
THIS is a Paving Project– The I-15 CORE -
Page 13
A Bird's-Eye View
The impressive speed with which this project was built is hard to describe with just words. This series of photos might help to better illustrate the amount of progress PRC made in a short amount of time. The photos show American Forks' 500 East Double-Diamond Interchange.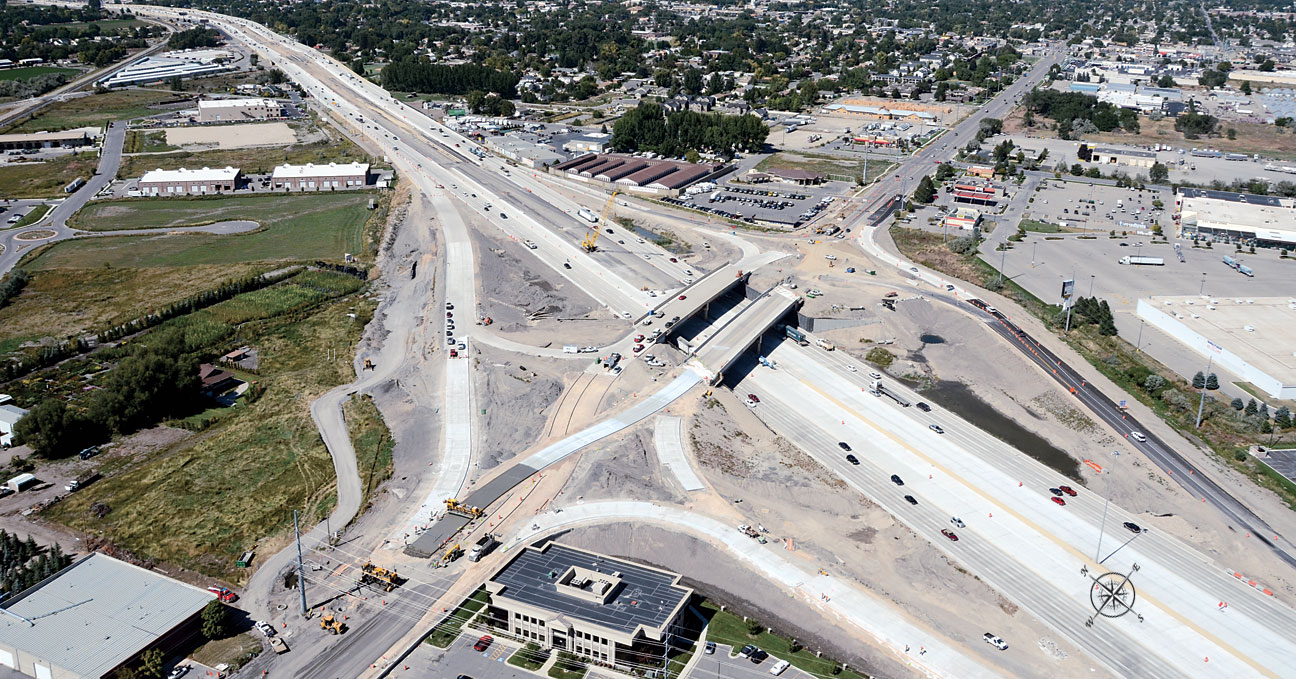 The above photo was taken in September 2011. The large aerial photo below was taken of the same intersection in November 2011, just three months later. Temperatures were dropping for PRC by November, so not only were they paving, they were covering and heating all of their new concrete pavement.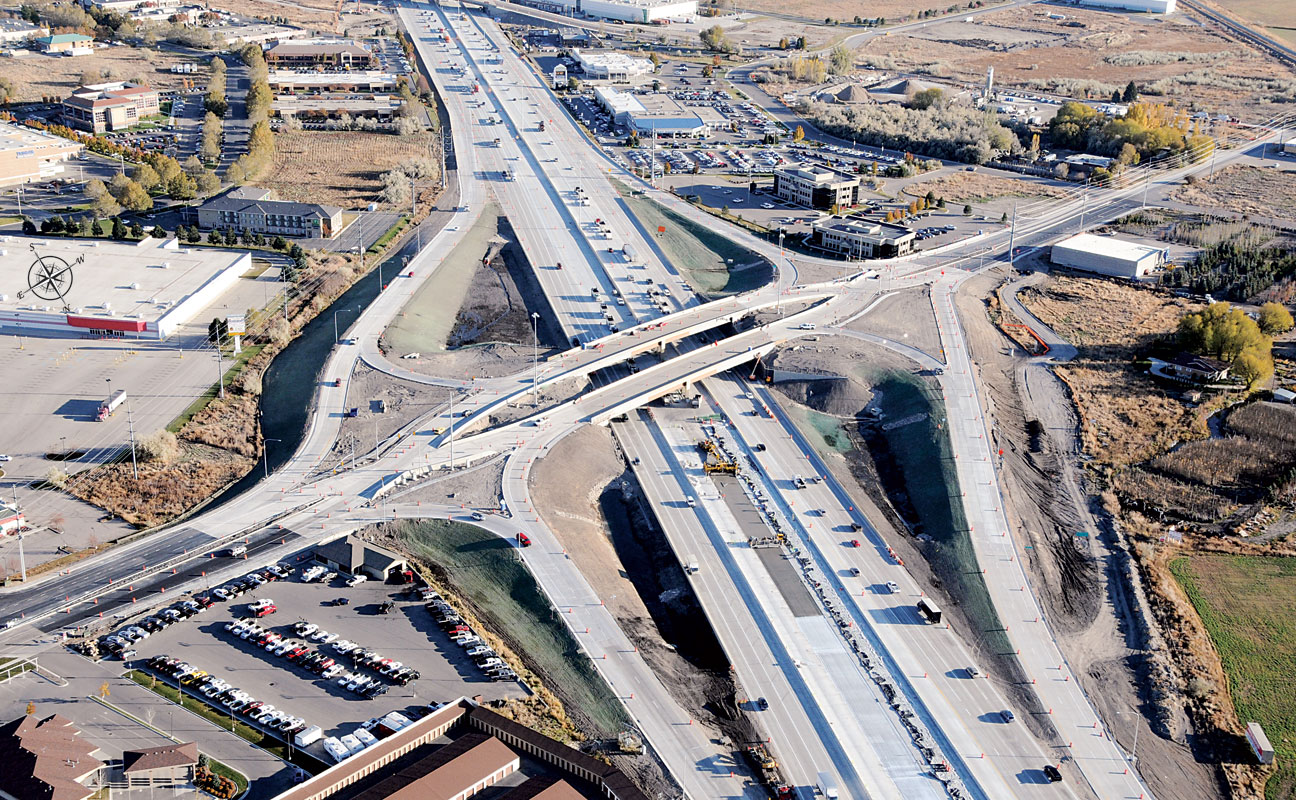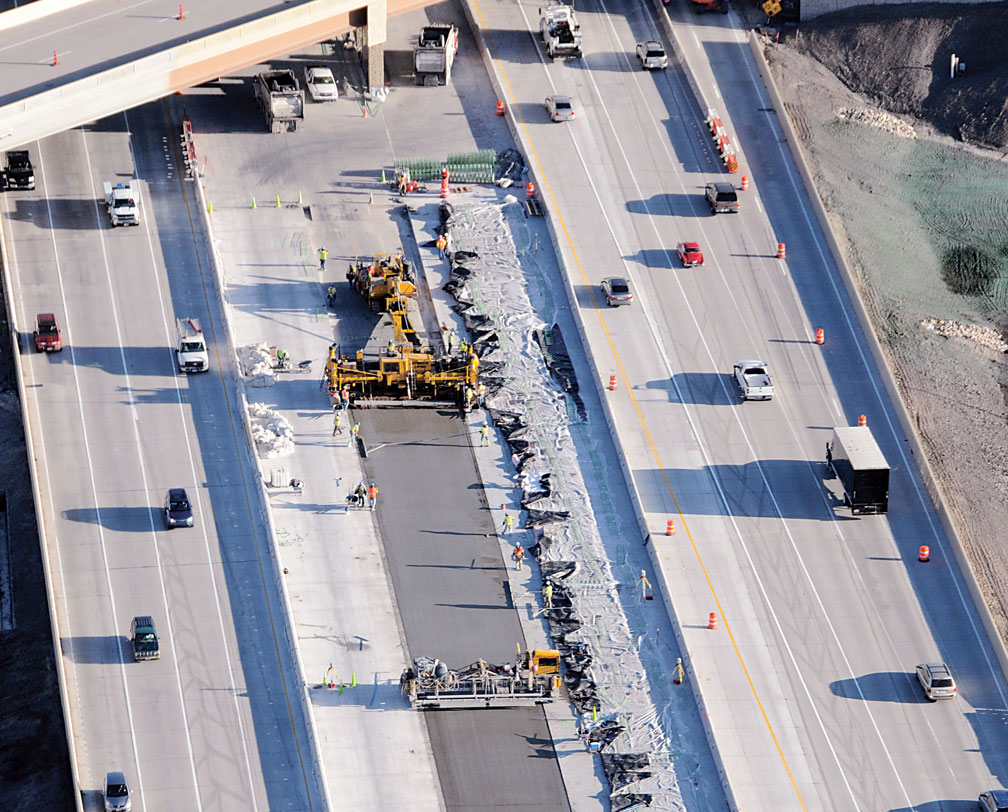 The above photo shows the GOMACO paving train slipforming next to concrete covered with blankets and plastic.
Utah County I-15 Corridor Expansion - GOMACO World Vol. 40, No. 2
Page 1 - Page 2 - Page 3 - Page 4 - Page 5 - Page 6 - Page 7 - Page 8 - Page 9 - Page 10 - Page 11- Page 12 - Page 13